From time to time, several of us find ourselves in a motivational slump that we have to work hard to get out of. Sometimes, it feels like a continuous cycle where we are motivated for a period of time, suddenly fall out of motivation, and then have to build things back up again.
More often than not, experience tells us that this drop in motivation is caused by an over-extension of oneself, an in inability to say no, and a lack of consistent effort over a long period of time. We would rather focus on instant gratification, rather than long term success.
The truth to the ever-present problem of finding ways to stay inspired is never as simple as it seems. It's as though there is always a pulsation of opposite forces pulling us away from periods of intense focus on self-improvement and pushing us in the opposite direction of living life on the outpoint, stuck in a rut and running on empty.
And for whatever reason, this always seems to be the case when your life has gotten out of control. Maybe you're working long hours and have lost your sense of self. Perhaps you focus on everyone else and never take time to be alone. Whatever the case may be, setting aside time to focus on your own goals and dreams is a worthwhile endeavor that should be practiced on a frequent basis.
Becoming a better version of yourself is the main goal of self-improvement—to improve in your job, your business, your relationships. Whatever area of your life you're working on, that's part of growing as a person. You have to constantly look at what you can improve and have the awareness to know what needs to be done to do it.
A large part of learning to live a meaningful and impactful life is putting in the time each and every day to focus on your own self and your own personal needs. It begins with sitting down and taking the time to look at yourself in the mirror and ask these 10 simple, but very powerful questions:
Is this the best that I can do right now based on my current life circumstance?
What do I need to let go of from the past to learn to live in the present, and am I planning for the future without attachment or expectations?
What areas of my life can I make improvements in, and what do I need to do to implement the necessary changes and take the required steps to advance my life?
Am I taking care of myself first, and then taking care of my immediate families' needs second, before all other obligations including work, social, extended family, and community responsibilities?
How can I make the world around me better?
What can I remove from my life that is no longer serving me positively?
Is this worth my time, energy, and effort, and do I need to say no more often?
What clutter can I remove?
Who or What is stealing my time and how can I make changes going forward to prevent theft from my life?
Am I living my ideal life, and if not, what do I need to do to move forward and achieve my goals and live my dream life with purpose?
Self-improvement is the improvement of one's knowledge, status, or character by one's own efforts. It's the quest to make ourselves better in any and every facet of life.
Have you ever seen or heard the term, "the struggle is real?"? Life distracts you. It interrupts you. Your energy wanes, especially on mornings after late nights. Any number of things get in the way of the work you need to do.
People fail often from want of perseverance, rather than from want of talent. Effort is everything. Everything worth doing in life is an effort and it's that effort that brings the later rewards of accomplishment. Continuous self-development should be focused on areas of your life that you want to improve.
Unless we persistently seek our goal, we can hope for no reward. When we become exhausted, disheartened, and give over our efforts; if we are appalled by obstacles and faint on account of the embarrassments thrown in our way; if we pine for ease and withdraw, it shows that we have no true attachment to the cause. The path of duty is often found to be the path of difficulty and discouragement.
Efforts are often misunderstood and ill-requited; plans are ridiculed, motives misrepresented, hopes of success treated as visionary and absurd, and yet, still the conscientious, right-minded people of determination proceed as they act from principle, not impulse. Our great want is confessedly claiming power as impulse and that spasms are common. Make indomitable perseverance your bosom friend in your pursuit; it always ensures ultimate success.
The most effective way of finding out how to get better is to ask the people around you to make a list of what you're best at and where you could make improvements.
Take the list of improvements and work on them one by one.
Start Your Day with a Fresh & Lively Morning: Every day begins with a morning, and if your morning is lazy and lifeless, you can't expect to spend the rest of the day full of energy. Therefore, you must try to wake up in the morning as early as possible and have a breakfast full of nutrition. This will help you stay fully energetic throughout the day and, if you could include some exercises in your regular morning life, this would be even more beneficial. If you live alone, you need to depend upon yourself, but if you are living with other family members, you can also advise them to be part of a healthy, happy, and fresh morning.
Accepting the Bitter Truth of Life That You Can't Change: You may have experienced some situations in your life which are difficult to forget and let go of. However, if you accept them as they are, you will be able to overcome them and move forward in your life rather than being a victim of nightmares. Accepting things will allow you to find the solution, or else you will never be able to get rid of them.
Expect to accomplish or achieve: While many believe that most of the individuals who are winning in this world are really smarter than they are. But it is not a fact. The real trick here is to anticipate winning earlier than it has still happened. This method does not stress sufficiently how essential this is, because your mindset includes a powerful effect on not or whether you will reach your self-improvement goals and dreams. Note that, it never says you require self-improvement skills to achieve, because the truth of the matter is possessing a determined and bold hope goes more than really having the effective knowledge or skills. It will really come with persistence and conviction.
Write specific goals and actions plan: The simple effort of putting your pen to a piece of paper includes a theatrical effect on easily clarifying your aid and career goals with the expectation you noticed above. The habit or activity of writing goals is really mandatory when you wish to achieve your self-improvement goals very soon. Dreaming is an excellent thing and doing is another important thing. Every written objective should direct you to the distinctive long-term objective and wonderful life. This striking and remarkable idea helps you to develop your skills and personality in an outstanding manner. Along with this, it also plays a vital in the self-improvement skills process, so you can follow it without any hesitation.
Quit your bad habits: It is really essential to find out your bad habits before leaving it. Are there some bad habits or activities you can drop? Not exercising? Slouching? Smoking? Nail biting? Oversleeping? Here are several guidelines regarding how to quit your bad habits. Stopping your bad habit is an essential process because it helps you in self-improvement tips. Every habit change really gives you a new possibility. You can remember the healthy benefits you achieve when you leave smoking. When you completely stop your smoking habit, you will amazingly raise your individual pocket money. The striking benefit surely motivates you to begin saving. Your habit change not only brings you some benefits but also helps you to improve your personality. In order to obtain the essential advantage, you can try to find out all your bad habits and stop it immediately. This extraordinary effort helps you to reach your personality development goal very soon.
Take responsibility for what happens in your life: Blaming others is giving your power to them. You become the effect of other people's actions and behavior unable to change things. When you are the cause, you can control the outcome. Is it not? Your success in life lies in your ability to adapt and adjust to whatever life throws at you. Taking responsibility for what happens in your life gives you options and insight into how is best for you to move ahead.
Don't fear your failure and take an essential break to have more fun: Failure is a stepping stone to success" is a well-known quote. Instead, redefine your failure as a feedback & as an accepted portion of your successful life. Some people fail once, they lose their motivation. Instead, you should observe your mistakes properly and try to conquer it in your next attempt, because repeated efforts allow you to achieve success within the short time duration. Your life is an excellent and longtime journey, so you
What's your level of emotional intelligence?
Find out if your emotional intelligence is helping or hindering your growth! .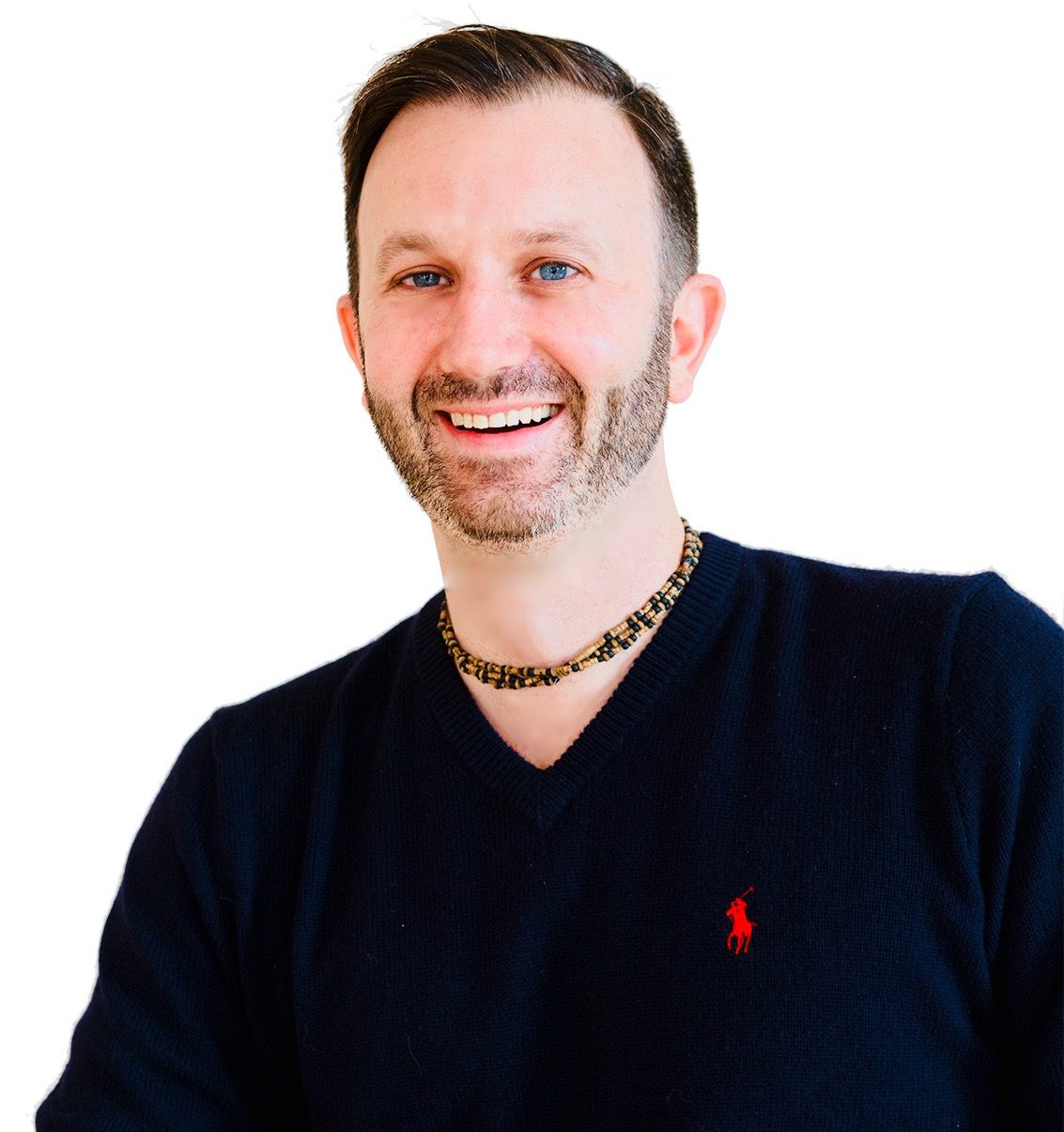 I am a Board Certified Life Coach, a Board Certified Health Coach, and a teacher of Mindfulness Living who helps people unlock their potential and live life on Purpose
Receive, via email, our Action Guides, EBooks, Worksheets, Checklist, and Life Tips we only share with our communtiy
Don't Wait Any Longer. Start Forging Your Own Path Today!
How to Fight Negative Thoughts and Feelings